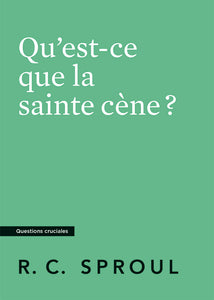 why do Christians come together to break bread?
The night he was betrayed, Jesus had a final meal with his disciples. What was so important about this meal? What does it mean for the life of the Church today?
In this short book, RC Sproul explains the origins of what we now call Holy Communion and the meaning of the bread and wine. The author reminds believers of the importance of not taking this meal lightly and of preparing their hearts before receiving the elements.
Author: RC Sproul
ISBN: 9782924895160