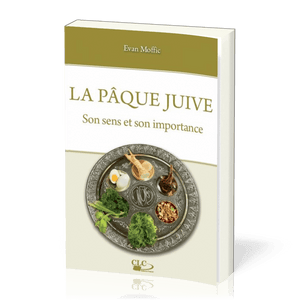 This meal is the oldest religious ritual in Western history, and it contains the power to renew our life and our faith. Rabbi Evan Moffic shares his Passover practice with 21st century readers.

Relive the story of the biblical exodus by exploring the meaning of the Passover meal. In these pages of wisdom, erudition and personal experience, the author invites Christians of all denominations to explore the Jewish roots of their faith and to experience an authentic Passover meal in preparation for their freedom.

Reconsider the way you celebrate the Last Supper and celebrate Easter. There you will find an overview of this ancient ceremony that Jesus faithfully celebrated.
Author: Evan Moffic
ISBN: 9782722202610