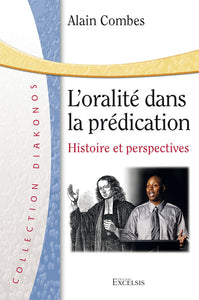 History and perspectives
We have always known that a speech is not only valuable for its content, but for the way in which this content is given. The voice, the rhythm, the look, the sound and visual atmosphere of the place are the essential channels of the relationship that a preacher establishes with his audience. One can be bored with the most interesting speech if the qualities of presence of the preacher are absent.
Through numerous examples, this book shows in what concrete way the faithful have been addressed in the history of the Church. Because, in addition to the message they brought, these preachers had their own way of speaking, of looking, of moving. They knew whether or not they could interest, move, enthuse. In a final part devoted to current preaching, the book provides advice, an analysis of the oral forms of the message (reading, memorization, improvisation) and areas for reflection to improve our current practices.
Author: Alain Combes
ISBN: 9782755004175