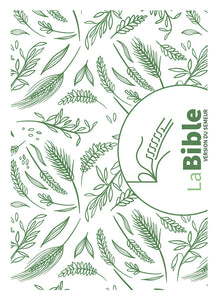 Hard textile cover, ears of wheat
Features of the Revised Sower Bible 2015
A sense of the original rendered even more precisely and more intelligibly, in quality and accessible French.
Notes presenting other possible understandings of the biblical text, also formulated in a clear and careful manner.
Formulations based on the principle of functional equivalence, but which gain in conciseness and sobriety.
Respect for language registers: words which belong, in the original languages, to the religious register or to the secular register, are translated into French by words which belong to the same register.
An updated biblical glossary.
Seven color maps on eight pages.
Dimensions: 13.8 x 18.8 x 3.4 centimeters
ISBN: 9782755004298