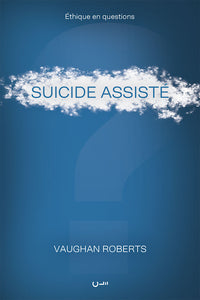 Is assisted suicide a way to "die with dignity"? How to react to the suffering that pushes a person to want to end life? What does the Bible say about it?
Assisted suicide is a complex problem that requires philosophical, medical, biblical, legal and ethical reflection. However, sticking to these considerations alone would be a mistake, because it is also an intimate and personal problem.
Vaughan Roberts studies the Bible's teaching on death and dying and seeks to apply fundamental principles of Christian thought to the many complex issues surrounding euthanasia and assisted suicide. This work offers an overview that will allow the reader to position themselves sensitively on this delicate subject.
This book will help you
Have an overview of current positions on the complex subject of assisted suicide and euthanasia (cultural inventory).
Develop a correct Christian understanding of the subject.
Take a stand on the subject with conviction, love and wisdom.
Lead constructive discussions between believers or with non-believers.
Discover the love and hope we have in Christ, and share them with those around you
Book highlights
Accessible, practical and concise tool.
Current social, philosophical, medical, legal and ethical subject.
Discussion guide for further reflection, alone or in a group.
Audience
Anyone who wants to understand the Christian perspective on this complex subject.
Any Christian wishing to better understand the issues related to the complex subject of assisted suicide.
Any Christian wishing to form biblical convictions on the subject.
Any Christian who is feeling very down and struggling with suicidal thoughts.
Author: Vaughan Roberts
ISBN: 9782358431415