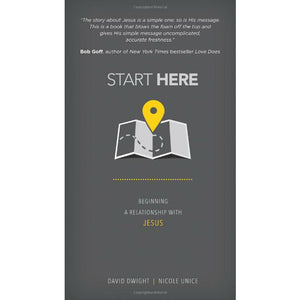 Start Here helps those on the edge of new faith in Jesus Christ begin the journey of a lifetime. Honoring an authentic spiritual search the authors offer biblical insight, practical teaching, and real life examples, which address theological and practical questions about Christianity. Where many books may make beginners feel uncomfortable, this book encourages and welcomes the honest beginner. The book explores questions such as:
• Who is God really?
• What does it mean to say yes to God?
• Why did Jesus die on a cross?
• What is prayer?
Including the authors personal experiences as well as stories of
others who are "starting here," Start Here provides readers with a life-changing orientation to faith.
ISBN: 9781434707314