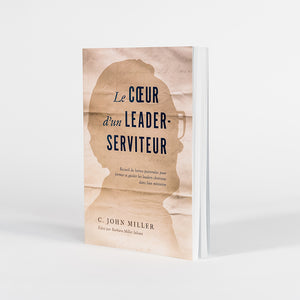 Collection of pastoral letters to train and guide Christian leaders in their ministry
This collection of pastoral letters presents a model of compassionate leadership. Pastor C. John (Jack) Miller teaches that a Christian leader must first and foremost be a servant whose attitudes reflect a heart transformed by a relationship with God. Through his correspondence, he leads his readers to develop a deeper understanding of the Gospel as well as a life of humility, faith and prayer. It also challenges those called to serve as leaders to find their primary motivation in the glory of God alone.
These letters provide advice on:
issues relating to pastoral ministry;
the way to obtain victory over sin;
spiritual combat;
physical suffering;
forgiveness.
VS . John Miller (1928-1996) taught practical theology at Westminster Theological Seminary. He served as director of World Harvest Mission and led mission trips to several countries. He was the founding pastor of New Life Presbyterian Church, a church near Philadelphia from which several other congregations grew.
ISBN: 9782890824348